INTERVIEW – One of the world's largest dairy cooperatives, FrieslandCampina, has embarked on an ambitious global lean journey. Along the way, they found how critical leadership engagement is.
Interviewee: Mark Huitema, Performance Excellence Specialist, FrieslandCampina
Planet Lean: When did you set off on this journey?
Mark Huitema: A couple of years ago, when we hired a large consulting firm to support us in the transformation of our sites around the world. Prior to that, we had a World Class Manufacturing program, but it was rather marginal in terms of the bottom-line results it brought us.
PL: What sort of results are you after?
MH: As a cooperative, we strive to pay our farmers a fair price for the milk they provide us. We have determined that in order to do so we need to significantly reduce our conversion costs (across all our sites). This is also going to help us to face up to the competition from other dairy multinational organizations, and increasingly from China and other emerging markets.
PL: How is this program structured?
MH: In a typical roll-out fashion. We currently have a three-year roadmap, and once that's completed lean thinking will have been introduced in a number of our sites (with the help and support of our Performance Excellence Teams). After that we'll cover another set of factories for three years, and so on, until we have covered them all. We decided where to start by collecting data from all the factories within each business group and determining where we'd have the biggest business impact.
For each site, we spend quite a lot of time writing a change story – these follow strict standards, while taking into account local flavors and difference in national cultures that might impact the outcome of our improvement journey.
We are finding that balancing the "mechanical" side of our journey of improvement with its behavioral aspects is critical, but hard to achieve without people with the right transformational capabilities. To tackle this problem, we have introduced a system called Pull Forward: as we bring lean to Factory A and plan to subsequently introduce it in Factory B, we pull 10-15 people from Factory B to work on the transformation in Factory A (when we transform Factory B we pull from Factory C, and so on). This way, the "pull-forwards" are best placed to facilitate the turnaround of their factory as soon as they go back to it.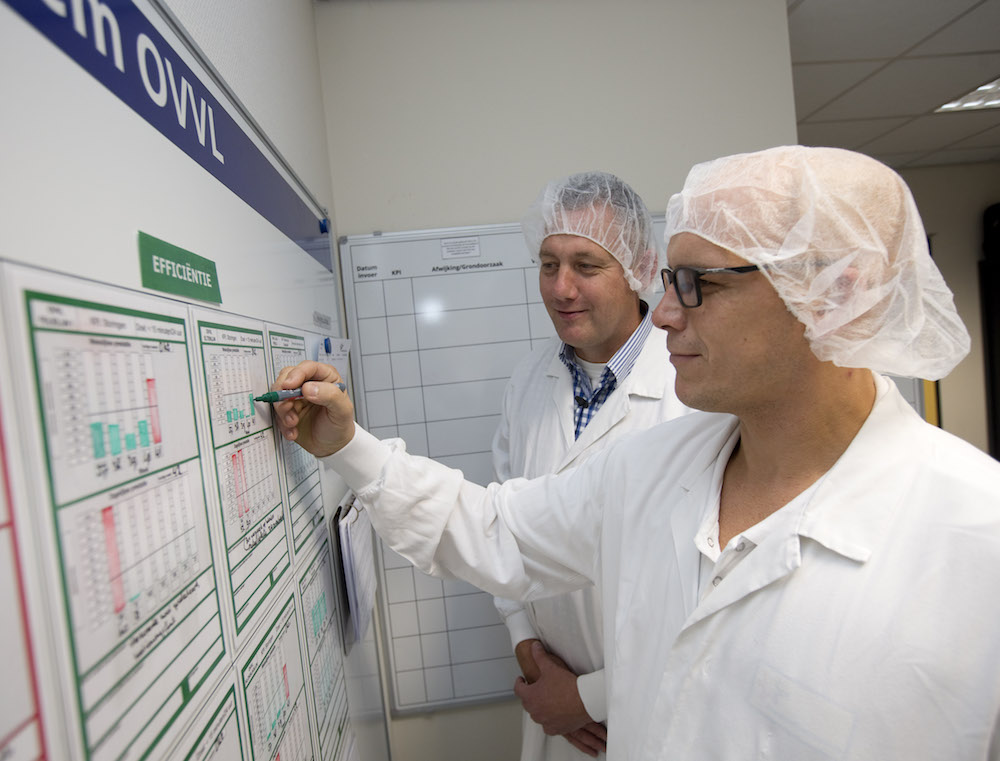 Lean leadership at FrieslandCampina
PL: I assume the "pull-forwards" receive extensive training in tools, behavioral skills, and so on. What can you tell me about the involvement of leadership and what you are trying to do to boost it?
MH: Most factories are not seeing as much leadership involvement as we would like, which is why we have introduced process confirmation: with this approach, we can ring-fence the time leaders go to the gemba, which takes them out of their offices and encourages them to stay on the shop floor, where they can have productive, value-adding conversations with operators and help them figure out countermeasures to their problems. This is going a long way increasing the presence of leaders at the gemba.
We also have a leadership development program – Leading Performance – which runs parallel to the lean transformation and assigns a coach to each site leader and trains them in the behaviors we'd like to see more of. Are they giving people enough space to become autonomous? Are they coaching employees? Are they giving them feedback? We can't stress the importance of coaching enough.
PL: What are the main problems you are experiencing in your transformation?
MH: Capabilities, I would say! Asking people who drive forklifts or work on the line to write an A3 takes time. That's why we focus so much on providing them with the skills they need. Problem solving also boils down to that: people are not necessarily used to approaching problems scientifically, so we need to make sure they learn to formulate assumptions, run experiments to test them, and keep improving from there.
Another challenge is aligning the leadership team to the initiative. It all starts there. If senior leaders are not aligned, willing or interested, then you have a real problem. That's why the WCM program didn't have the biggest business impact. Now that we are embracing lean thinking, we are seeing more involvement from leadership and there is no doubt this is one of the main drivers of the transformation (together with a new operating system, a changed mindset and better corporate infrastructure).
Finally, from a very practical standpoint, I'd say that the processing industry is in itself a rather difficult environment for lean – mainly because we are dealing with a liquid product (milk) and this means that things like value stream mapping, or even finding the right KPIs, can be hard.
PL: How do you measure success?
MH: We measure effectiveness in a number of ways. We have many KPIs, which can easily tell us if we are on track while giving us an indication of the money savings we are achieving. We also send regular surveys out to our people – some of the questions they include are "How is your leader behaving?" or "Are you witnessing any changes in their leadership style?" In general, we strive to constantly reflect on what goes well as well as what doesn't. We see this as being the only way to progress.
PL: What is your ideal state, then?
MH: We would like our employees to be eager to go back to their jobs every day because this is such a great place to work; our customers thrilled to buy our products because the price and quality are great; and our competitors dying to know how we are doing it.
THE INTERVIEWEE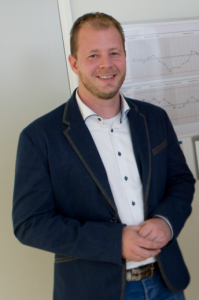 Mark Huitema photograph
Mark Huitema is Performance Excellence Specialist at FrieslandCampina