INTERVIEW – Business services company Dun & Bradstreet learned that the best way to tackle organizational challenges is using a combination of agile, lean startup and more traditional lean principles.
Interviewee: Mariya Breyter, Director of Agile and Lean Practice, Dun & Bradstreet
Roberto Priolo: Can you introduce Dun & Bradstreet to our readers?
Mariya Breyter: Dun & Bradstreet is a 175-year-old business services company providing commercial data. Our roots are in the reporting system that can be traced back to famous abolitionist Lewis Tappan, who created a network of correspondents who went door to door to collect reliable data on credit. Today things are quite different: Dun & Bradstreet owns the world's largest database, with over 265 million companies in it.
RP: What is your role within the organization?
MB: I came in a year ago to expand on the company's agile and lean efforts and bring some structure that could hopefully help Dun & Bradstreet to solve some of the process challenges and enhance delivery. Even though the company's mentality and approach to doing business has always been very much focused on improvement – in fact, both lean and agile were already delivering results – there was no cross-functional framework in place to solve organization-wide problems.
RP: What type of problems are we talking about?
MB: As every large company, we have opportunities in streamlining processes, delivering results cross-functionally across multiple groups and departments. We want to improve customer satisfaction and automate processes as much as possible. There are also ever-increasing regulatory requirements, like the European privacy rules on how data on businesses and individuals can be obtained and stored, which represent an on-going opportunity for us. Our goal is to provide the highest value customer service in the most efficient way, and this requires a thoughtful collaborative approach with high visibility and transparency across the organization. It means empowering our employees in solution finding while maintaining continuous and close relationship with our customers.
RP: What was your approach to tackling these problems?
MB: We launched a framework to deal with enterprise-wide challenges – we call it Lean Pilots. At first, we set out to apply lean six sigma principles and practices (it seemed the most natural structure for problem solving), but when we realized we needed a faster way to deliver change and an immediate feedback loop we decided to introduce elements of agile. In essence, we have been running bounded experiments with combining the two methodologies. More recently, we have even introduced some lean startup ideas – a direct result of us realizing our aim was to learn as much and as quickly as possible from our customers.
These three methodologies work very well together – in fact, they are perfectly compatible with one another – and I find it enlightening to share with others who may want to use this approach to solve business problems within their organizations, big or small.
RP: What does a Lean Pilot look like exactly?
MB: The first step in the framework is the creation of a cross-functional team, to whom we give the power to make decisions. To prioritize the work we use lean (in particular, the Pareto 80/20 rule), while we rely on scrum to give the team the ability to define milestones and deliver value at regular intervals.
Our lean initiatives are joined by invitation, which means we can spread the methodology organically across the business. Besides self-organizing team members who are empowered to plan and execute their work, we maintain two other Scrum roles: Scrum Master and the Product Owner.
Product Owners, who are subject matter experts and influencers within Dun & Bradstreet, lead teams and prioritize work that has to be done, in collaboration with a large group of stakeholders. Scrum Masters are servant leaders who support the team from an execution perspective – they establish the cadence, provide tools, maintain process, and remove obstacles of any kind to enable the team to deliver smoothly and collaboratively. Both Product Owners and Scrum Masters are well-respected across the business and can be considered change agents within the company.
RP: Do you have an example of the framework in action?
MB: There are multiple. One of our Lean Pilots focused on contract automation and making doing business with us easier for our customers. We wanted to increase the number of contracts signed electronically, and indeed in five months we saw a spike in their number, from 31 to 56%. Another example is our vendor management process with decreased cycle time from vendor onboarding from 17 to 9 days in nine three-week sprints ("sprint" is an iteration in Scrum) and is trending down towards our success criterion of six days (industry standard is 10). Other Lean Pilots include compliance, procurement, global rollouts, and the core of our business, DUNS number allocation. We plan to implement this framework in optimizing the product launch process to deliver products to customers better and in full sync between all internal functions – from ideation and development to marketing and sales. There is no limit to areas where the Lean Pilot framework proves to be beneficial.
RP: What have you learned over time, especially from those pilots that have not succeeded?
MB: First, we learned that clear expectations setting is very important. Since the roles of Product Owner, Scrum Master, and a member of a cross-functional team are new to the Pilot crews, we need to have clear descriptions on what is expected, the time they should allocate, and the ownership they will take. There are regular team "stand-up meetings" (the term comes from agile) where everyone is expected to participate – the absence of a team member would slow down the whole team. Team members own results as part of their team, participate in team demos (showcase of their work every iteration) and retrospectives (regular continuous improvement session).
Team member managers have to agree to this time allocation and re-structure their current deliverables so that this responsibility doesn't come on top of their existing jobs, thus creating unsustainable pace for the team member. So we set a clear expectation from the outset of who should do what and of how much time should be allocated to each of the projects – and of course, anyone can say "no". It is our responsibility to create a safe space where everyone has a choice to join a Pilot crew or not.
We have also learned that people really love working as part of a cross-functional and cross-level team. Once I asked one of our lawyers who had just gotten involved with one of the teams whether she enjoyed working with other people. She told me: "I have always worked in the same way, mostly on my own, but working in a team has turned my world upside down. It shows me I am part of something bigger." That was a big eye-opener.
It's also important to recognize the value of combining lean, lean startup and agile as a way to enjoy the "best of three worlds" and to create a system in which rapid validation gives us a better chance to solve company-wide problems.
Finally, we should never forget it's the problem, not the solution, which we need to fall in love with. These days, when someone at the top of the organization makes a suggestion, the team knows they can be as open as they have to be when determining how feasible the suggested solution is – aware as they are of what the data is telling them. It's what we call being data-inspired.
THE INTERVIEWEE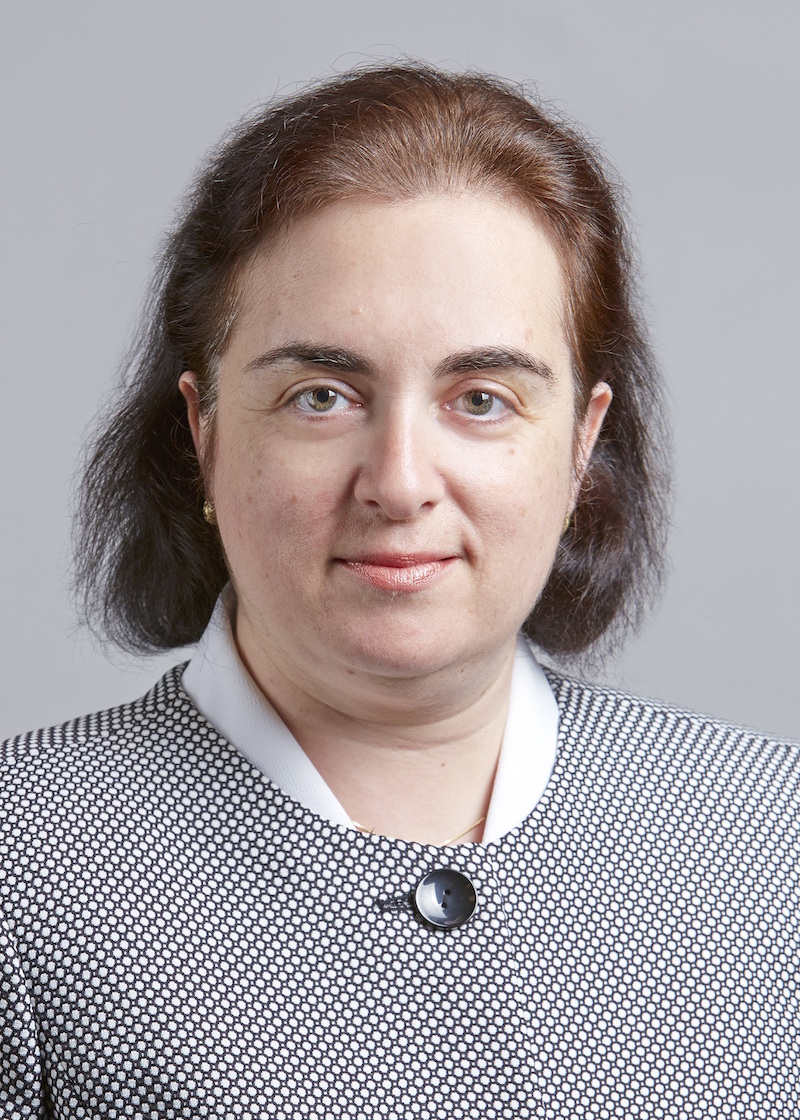 Mariya Breyter is the Director of Agile and Lean Practice at Dun & Bradstreet. Prior to joining Dun & Bradstreet, she has supported company transformations for 20 years, working with organizations ranging from Big 4 consulting and Fortune 100 insurance and financial services firms to mid-sized educational and media businesses. Mariya has a Ph.D in Computational Linguistics followed by a Post-Doctorate at Stanford University. She is a frequent presenter at Agile conferences and a popular blogger. Her free coaching website can be accessed here.